Hybrid mattress guide with built-in cooling technology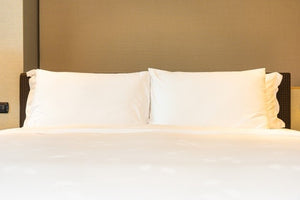 You will be glad to note that over the course of a single day, the temperature of a human body increase as well as decreases naturally. During the different stages of your sleep cycle, temperature changes become considerable. When the temperature of your body reaches its lowest levels, it tends to promote better sleep. On the other hand, high body temperature can affect your sleep cycle in the most negative way. One way to deal with such a problem is to buy mattresses made with cooling and breathable components. These mattresses are great for sleepers as they help them sleep better and longer. It is kind of hard for people who naturally run hotter than others in bed to enjoy a restful night's sleep. For such people, a Hybrid Mattress with built-in cooling technology can make all the difference. But this doesn't mean that people who tend to run cool should not make use of a cooling mattress. Make sure to choose a hybrid mattress keeping in mind the quality of construction and the expected lifespan of each.
Most of us are not even aware of how often our sleep gets disturbed throughout the night. The cooler temperature is one of the core elements required to create an ideal sleep environment. 
Benefits of the hybrid mattress with built-in cooling technology: 
Many people wonder whether a cooling mattress work or not when it comes to reducing heat retention. All you need to do is look at all the available benefits of a cooling mattress, and you'll get your answer. 
Cooling mattresses turn out great when it comes to dispersing heat. This amazing quality of cooling mattresses prevents the sleepers from overheating and result in better sleep quality. Sleeping in these mattresses will help you keep comfortable all night long. In short, you'll get to experience better sleep quality by opting for a hybrid mattress with built-in cooling technology. 
There are many people who struggle a lot to fall asleep in the summers. They can't sleep without turning on high their air conditioner. By investing in a cooling mattress, you can keep your air conditioning bill in check. With cooling mattresses, there is no need to make all-time use of an air conditioner. This way, you can keep your power bill low. 
The construction of cooling mattresses takes place in an innovative way. It makes them susceptible to motion transfer. You can sleep soundly without any disruption when your partner tosses and turns throughout the night. 
Sleeping on a hybrid mattress with built-in cooling technology help reduce your night sweats by keeping you cool all night long. High-quality cooling mattresses turn out great when it comes to removing heat from under the covers. You should never buy cooling mattresses with low-quality materials. It is because they simply lack breathability. Usually, people who buy mattresses with synthetic fabrics complain about night sweats. The hybrid mattress with built-in cooling technology can help sleepers reduce the occurrence of night sweats. Moreover, cooling mattresses have antimicrobial properties that keep them clean and fresh when you sweat.